There are two types of headlining for the Toledo depending on whether it's a 2 door (part no 721429) or 4 door (617429).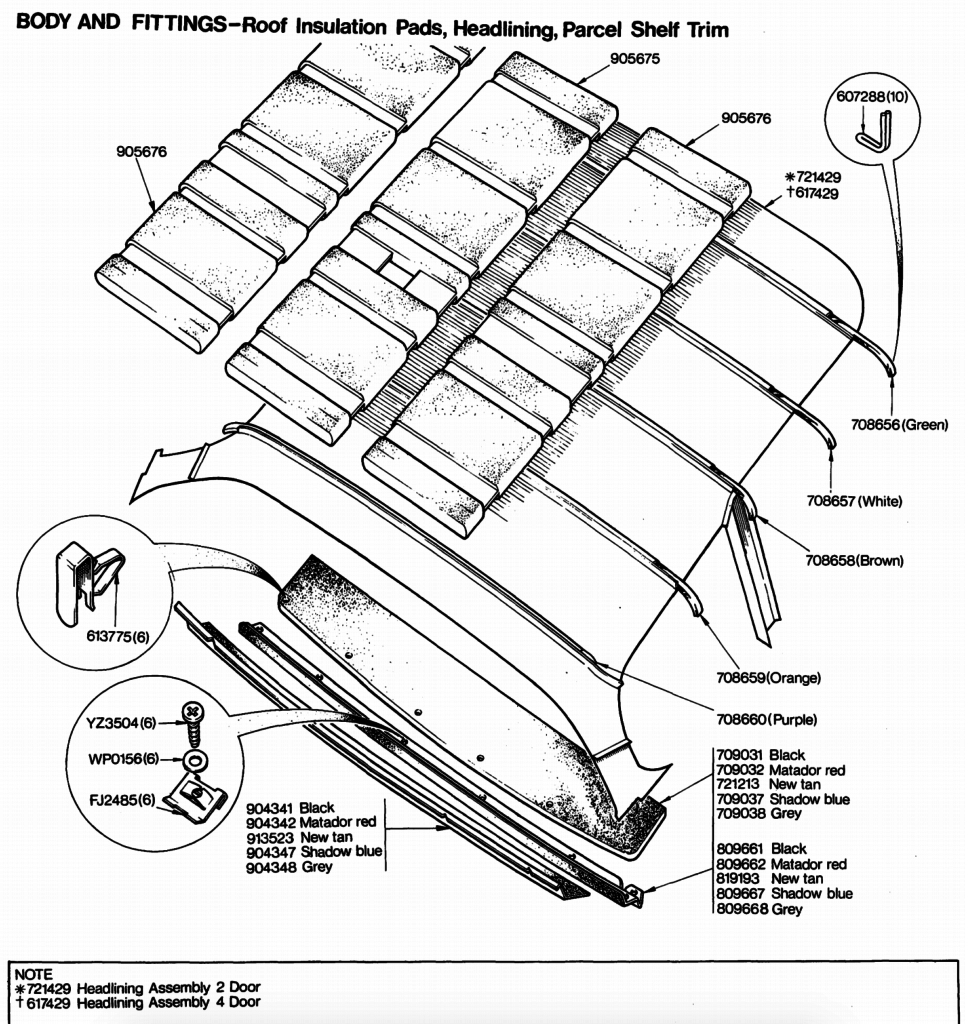 The 4 door item is article the same as a Triumph Dolomite one, it's the same part number listed in the Dolomite parts book.
The 2 door item differs slightly as the top part of the B-post is sewn to the headlining, rather than being a separate piece.